Although 2020 slowed down a lot of business, including the wedding & event planning industry, I continued to take photos.    
In the days ahead of the big pandemic of 2020, local governors released executive orders to shut down states to slow down the spread of Covid-19.   I thought it be interesting to see what New York City looks like on the night of the shut down and bought my handy camera.   The drive down from Connecticut was serene, with traffic declining as I approach New York. As I passed the Harlem Lift Span to get the FDR drive, there were barely any cars near me.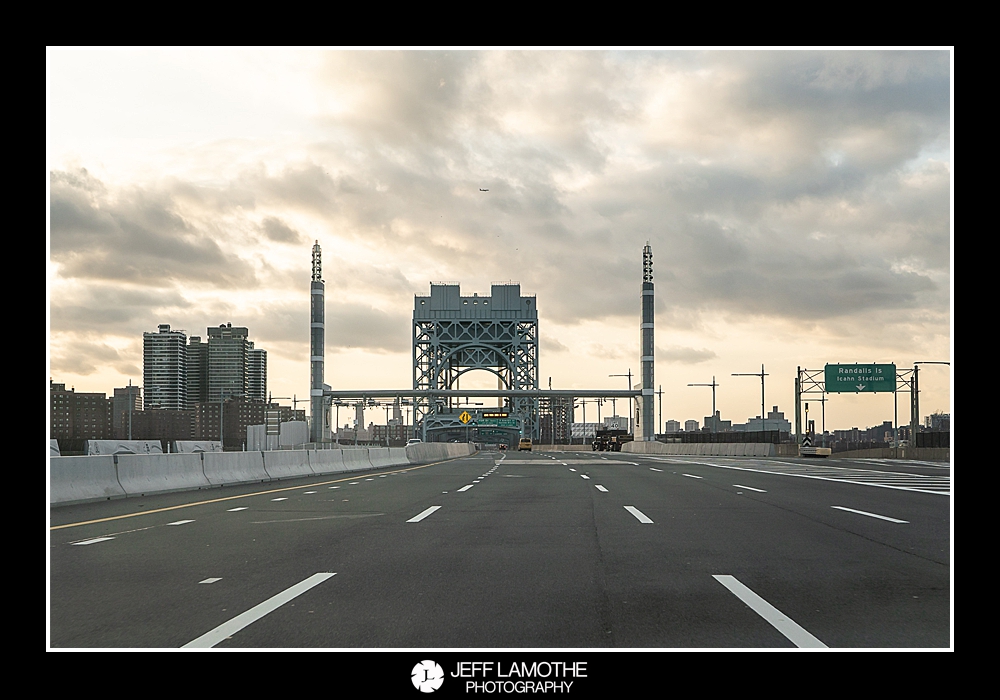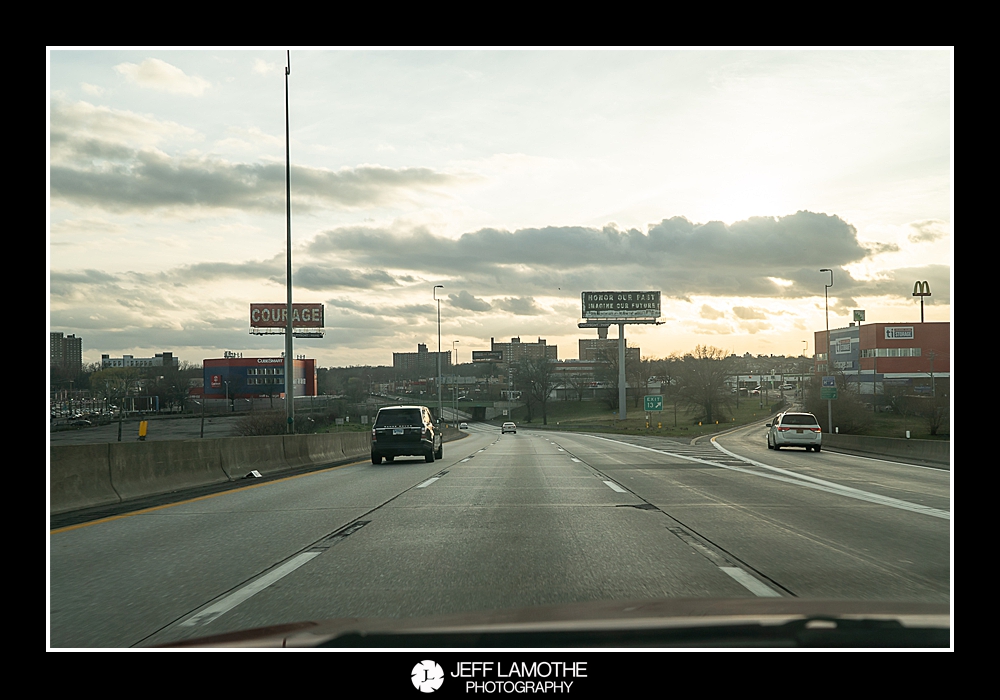 When arriving in midtown Manhattan, I observed and began capturing portraits.   What was surprising to see were the empty streets in Time Square, with all of the huge billboards illuminating 7th Avenue at around 7 PM.   The few people that were around, I did take some portraits of them as they were heading home to comply with the evening shutdown order.   There were other folks taking in the empty scenery and took photos, but didn't hang out for long.   NYC has its share of bicyclists, but they certainly stood out among the empty streets. Most of them were food delivery cyclists from DoorDash, Grubhub, and etc.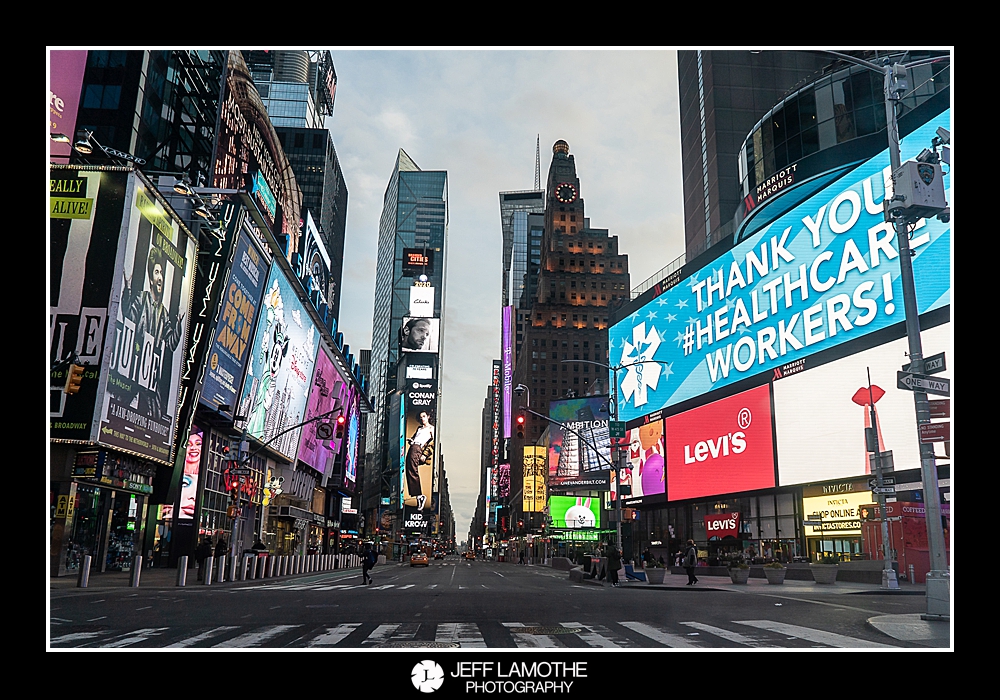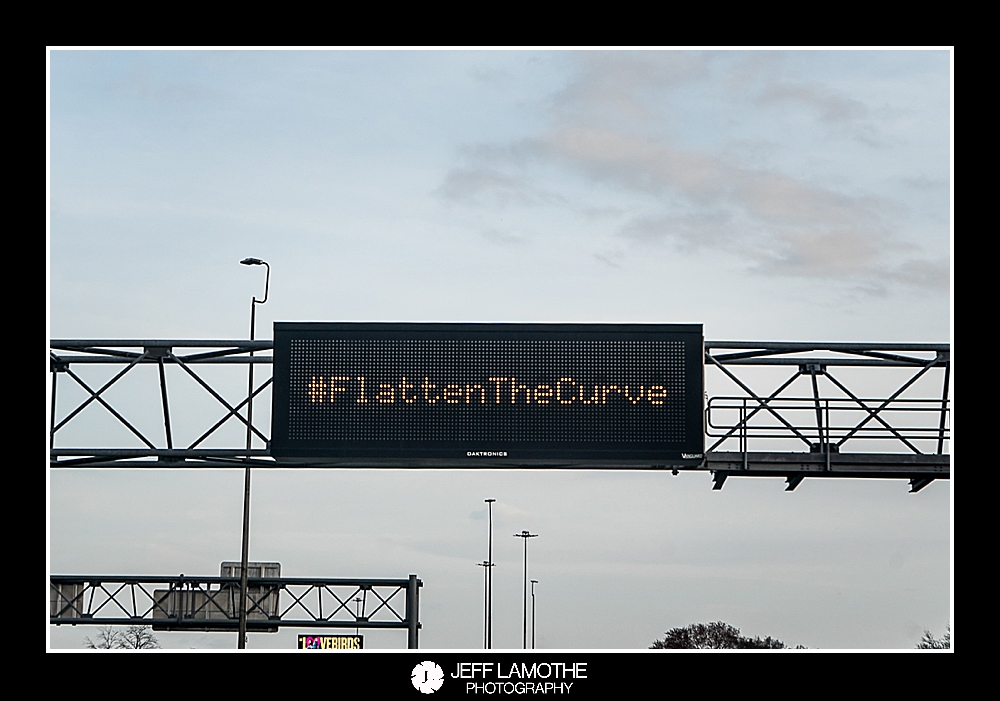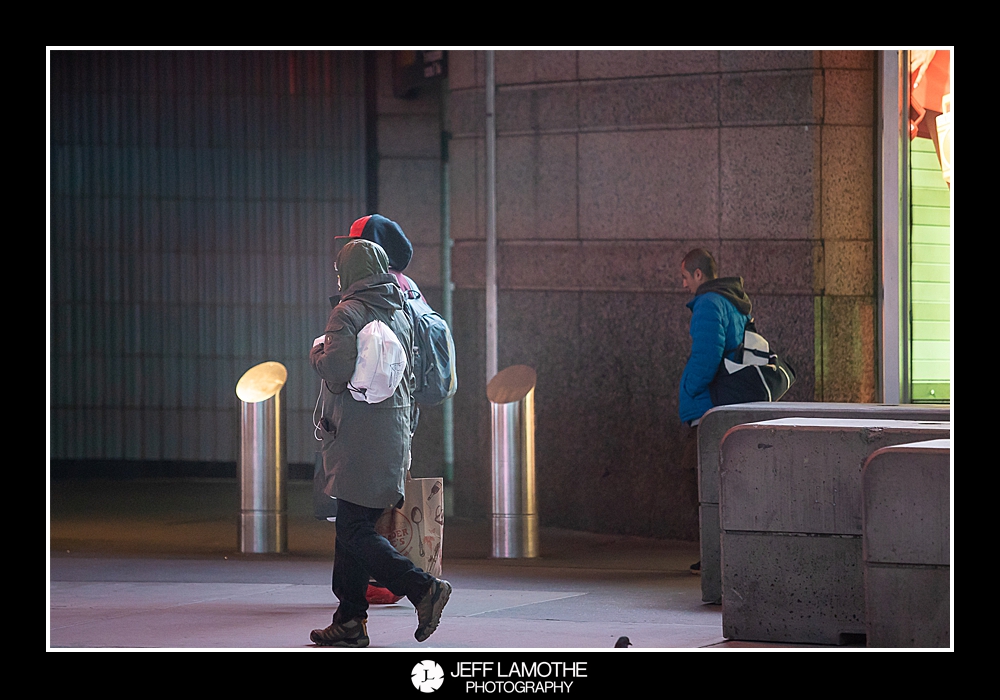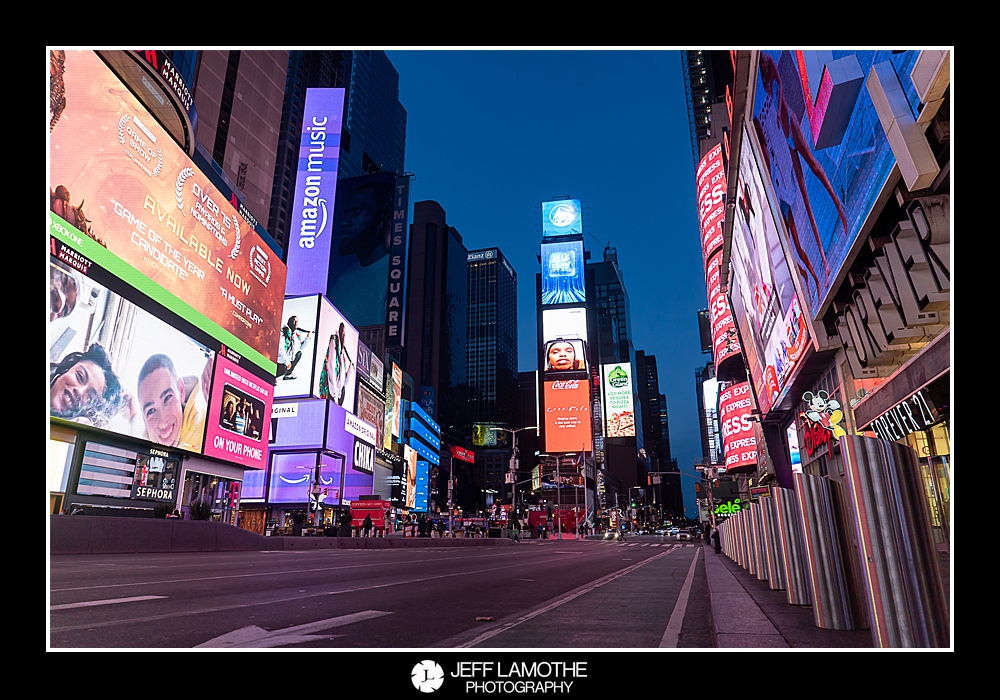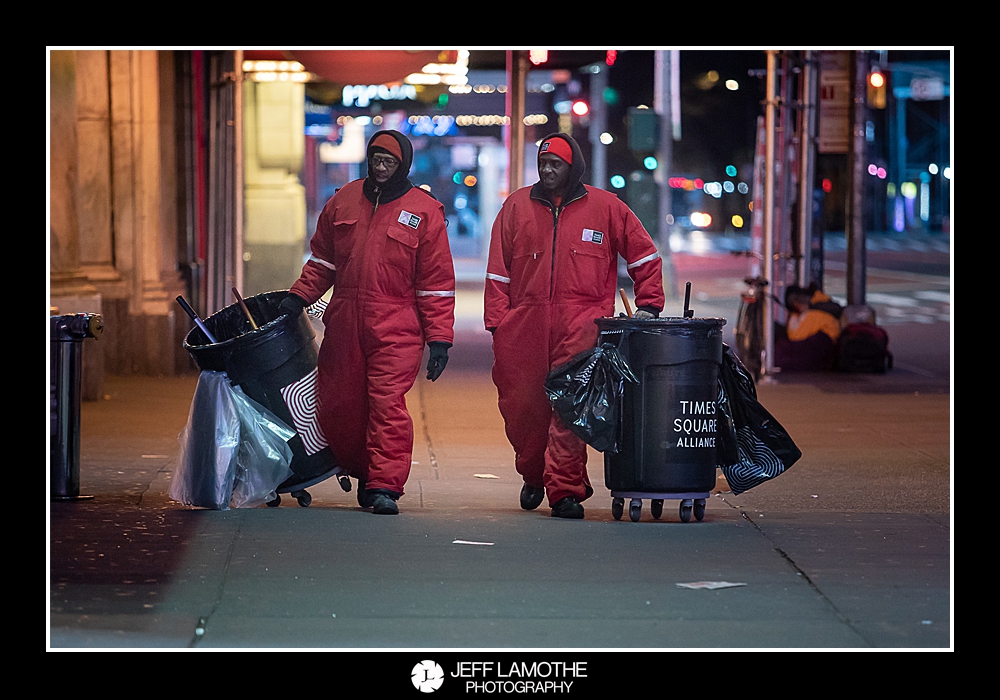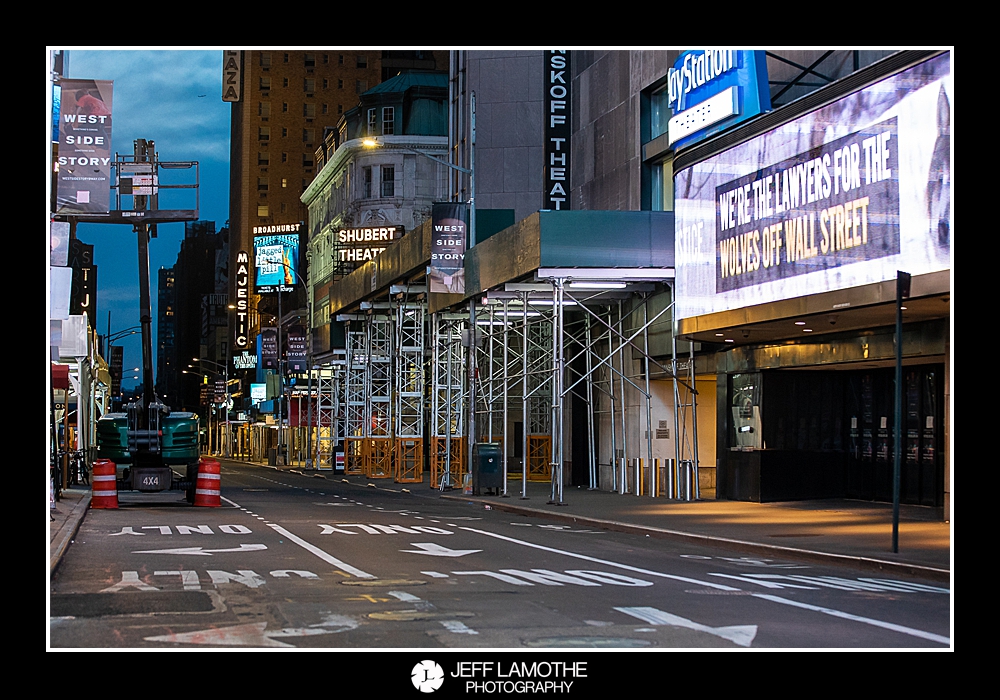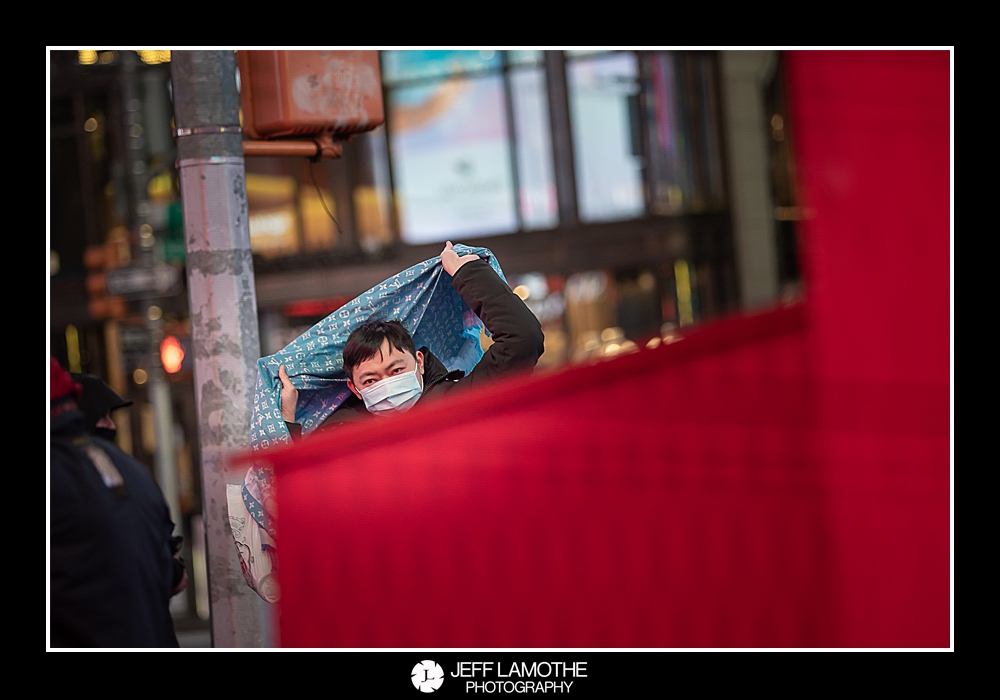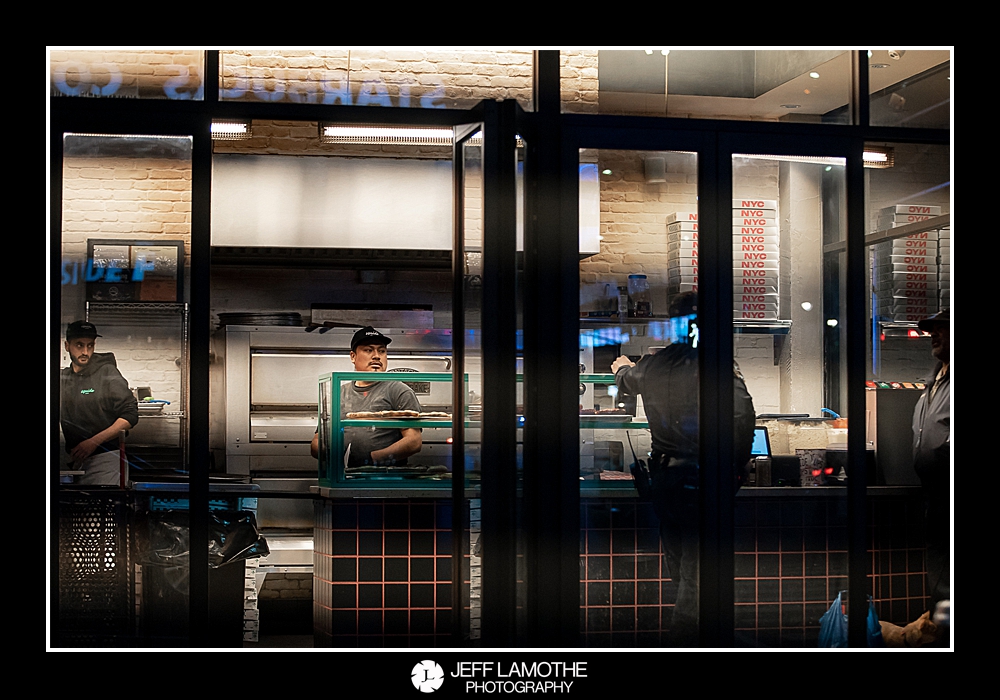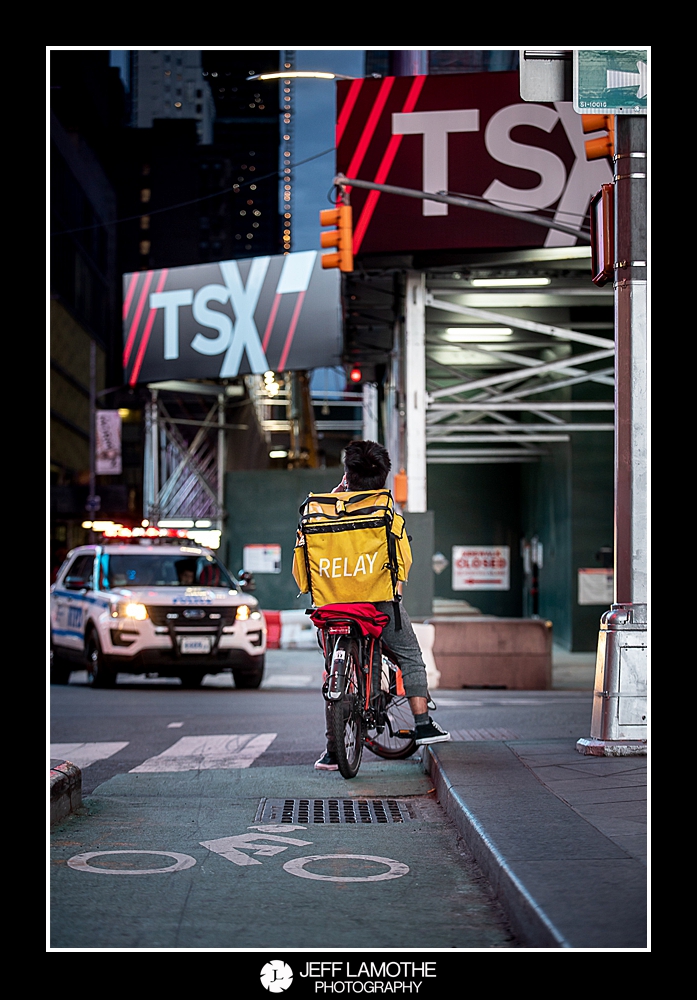 Camera Used: Sony A7S
Lens Used: Sony 24-70mm F4 Zeiss