You're engaged and probably considering the idea take engagement photos.   There are a couple reasons why you should consider taking engagement photos. It helps you to get comfortable with showing affection in public, helps you to know your wedding photographer prior to the wedding day, and those outstanding portraits can be used for your save the date cards or your wedding guest book.  
The process can be stressful if not planned properly.   It is important to be organized and get a few things sorted out prior to scheduling an engagement shoot.   Below are the following eight (8) items to think about when planning an engagement photo-shoot:
1. ATTIRE: Whatever you wear to your engagement session, make sure you are comfortable in your outfit.   The main objective is to get you to enjoy your moment with your life partner and not capture images of you under duress because your dress may be too tight or shoes too small.     About a couple weeks before the photo-shoot, try out your outfit to make sure it fits and looks as expected to minimize any surprises.   Make sure that you and your fiancé coordinate on your outfits to ensure that they compliment each other. You don't want to be surprised to find out your partner is wearing a tux while you're wearing t-shirt and jeans.   Depending on the duration of your engagement session, you may also want to bring a change of clothes incase the unexpected occurs or simply because your photographer agreed to allow multiple outfit changes. 
2. HAIR & MAKEUP: You may want to consider hiring a professional hairstylist and makeup artist to help on your photo-shoot, especially if you're not sure what type of look you want to achieve. Other options of course would be to do your own hair and make up or get help from a family / friend that is very skilled. You may want to schedule a consultation session with a local wedding hairstylist and makeup artist and knock out two for one.  
3. CHANGING OUTFITS: As mentioned in number 1, if you're planning to change outfits during your session, please consider the logistics of changing at a public location.   Depending on the location of your photo-shoot a public restroom may be available. But with all of the concerns with the current pandemic, you may want to consider other options.   In my experience, my clients have opted to change clothes inside their personal vehicles or head back home if they are not far away from the photo-shoot.
4. SET AMPLE TIME: When scheduling your engagement session, you want to be sure you have enough time not only for the photo-shoot, but also for preparation and travel. You may also want clear up your calendar and make a full day out it so that you have plenty of time to enjoy your photo session and take time for an evening date.  
5. LOCATION, LOCATION, LOCATION: Take some time to give serious consideration to the location of your engagement photos.   You want to choose a location that has significant meaning to you as a couple. The location could be the site of your first date, a favorite park that you like to visit, or simply staying home and get cozy on the couch. Since most of my clients are in the Tri-State area, which includes Connecticut and New York City.   I will get a mix of couples who want to take their engagement photos at a popular state park in Connecticut while others want the city skyline look and prefer to go travel to New York City.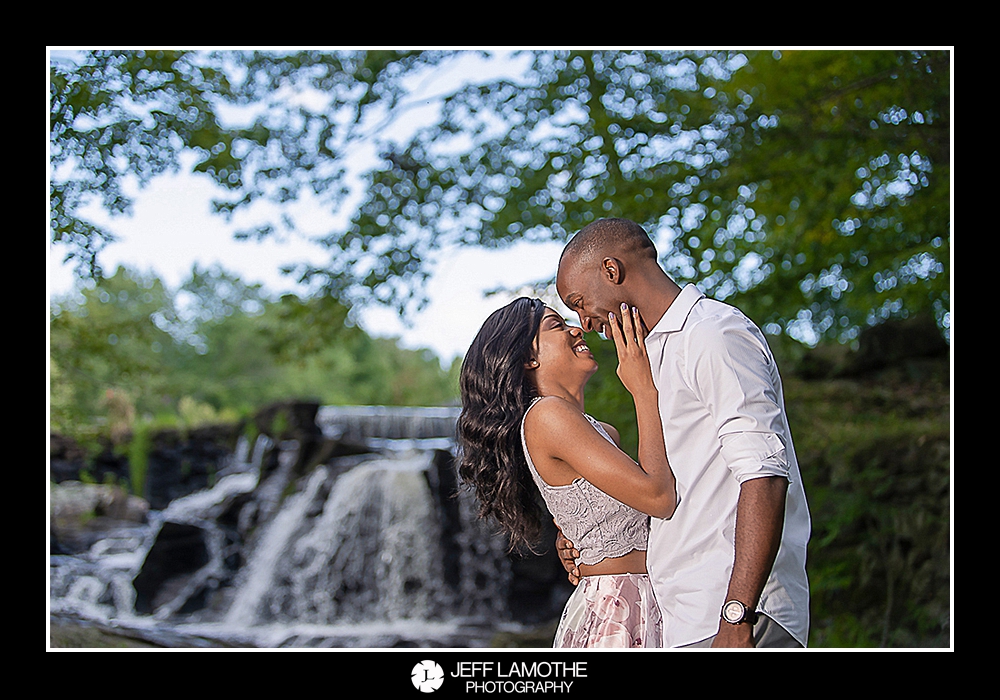 6. PHOTO EXPECTATIONS: With the age of the Internet and social media, couples will see lots of inspiring photos online and may want to see them incorporated in their engagement session.   When planning your photo session, make sure to discuss incorporating other portraits with your photographer. Depending on the photographer's style, they may be open to incorporating ideas seen online.   In the event your ideas can be incorporated, be sure to send your inspiration photos to your photographer ahead of the photo-shoot.   This could include creating a Pinterest board that contains your vision.  
7. HOW'S THE WEATHER: When planning for your engagement session, keep in mind the weather forecast for your scheduled session.   The weather in the Tri-State area can occasionally provide some surprises such as snow in early October, warm temperature in mid-January, and a whole bunch in between.   Be sure to bring a poncho or umbrella with you incase of a surprise rainfall and consider wearing a fashion friendly coat or sweater if your session occurs during the winter months.  
8. RELAX & HAVE FUN: It is important for you to become relaxed and fully rested prior to your engagement photo session.   Setting up clients for the right portraits can take a lot of energy, especially if the vision is to get certain poses, which may be uncomfortable after a few minutes. Be sure to bring water so that you stay hydrated and make sure to get into the romantic mood by playing your favorite love songs on your way to the photo session.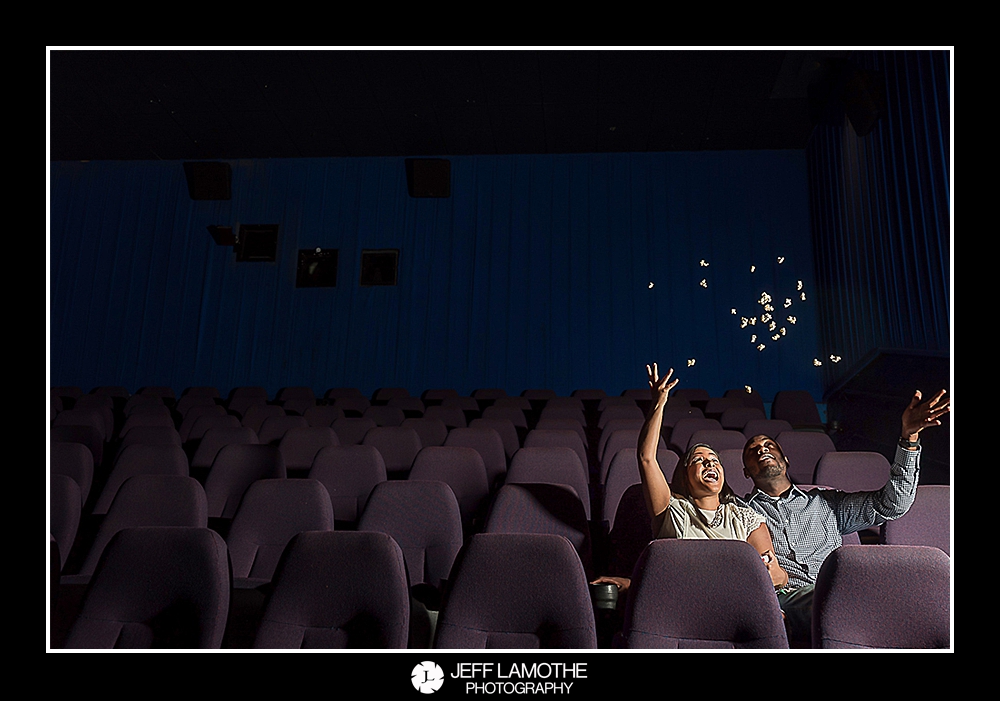 Camera Used: Sony A7 Series (A7II, A7S, & A7III)  
Lens Used: Sony 24-70mm F2.8 G-Master, Sony 55mm F1.8 Zeiss